It's mid-January already and I could have sworn it was only yesterday that we drank champagne and wished each other a happy new year…!!
I want to keep you regularly updated on my musical journey this year, so I'll be posting a Weekly Wrap-up every Sunday here on the blog; keep an eye out for it. I'll outline what's been going down at Synthie dB Shock HQ and will also touch on topics that shook my world/the world during the week.
Things got pretty serious this week when I had to sit down and make a business plan… it's something we should all be doing, as it makes you realise that things will move a lot faster with some well-needed re-org! You will also see exactly what's pending in the background… (I know I keep saying it, but I could seriously use a manager here!!). Many of you indie artists will be able to relate… let's face it, wouldn't we all rather concentrate on making music rather than also trying to be our own managers, PR people, film crew, photographers, booking agents, etc etc…?
After Synthie's overwhelming business plan and TO-DO list was over, the sigh of relief did come at the realisation that despite all the extra work, I will manage to bring you lovely people a lot of new goodies this year! You can look forward to new material being released, my presence will be extended to cover more social media platforms, plus there will be some sweet treats for you on youtube very soon. I will be leaving little clues here and there as to what you can expect, so watch for those!
This week also shook us all with the passing of David Bowie… Despite owning most of David's albums, I never really thought of myself as a fan; which is why my reaction to his passing away took me as a complete surprise! His passing affected me much more than i expected, which must mean I was influenced by him more than i thought.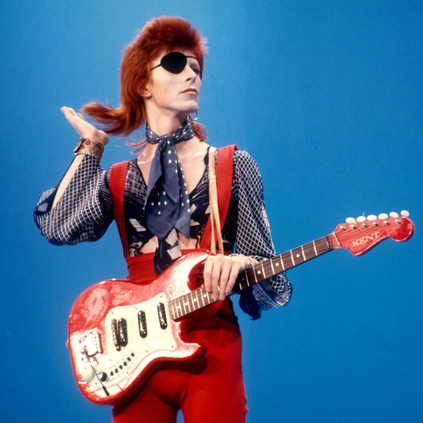 Aside of his astonishing talents, David Bowie was a person who expressed himself openly, both musically and otherwise, encouraging myriads of others to follow in his footsteps. And he did that with pure class. What does that mean for the rest of us with regards to freedom of expression, now that he's gone?… I guess this is what I'm missing him the most for.
If you need to let your emotions out, feel free to comment below.