2016 is one intense year...
… This week we lost another 4 well-known people in the music world… 
R.I.P. Sir George Martin - This is the one that touched me the most. Anyoe who knows me, also knows that The Beatles have been my biggest influence, so to hear that one of the greatest gurus of music, probably most famous for his work as music producer for The Beatles, also passed away, was a bit of a blow to the head (yep, there goes another blow!). Sir George's achievements include a massive back catalogue of music that he produced, as well as music that he himself has released. Without even mentioning all the work he did with The Beatles (that would just take too long! ;) ) Sir George also wrote music scores for movies, he was an audio engineer, has received Grammies and Academy Awards for his work and was even knighted by The Queen. Sir George reached the wonderful age of 90 and died peacefully.
There's not enough space to list all the things that George Martin achieved in his lifetime, but here's an article with a lovely recap of his life. It includes Paul McCartney's touching tribute words to the legendary man.
R.I.P. Jon English - On the same day as George Martin, the world lost Jon English. Jon was a multi-talented and well-loved Australian musician and actor (English-born), whose name I grew up with throughout my life down under. He was still going strong at 66, with lots of tour dates booked up until almost the end of this year. Unfortunately, it seems that OP complications got in the way, and we lost him on the 9th March. R.I.P. Jon. Here's one tune I remember him very well for: "Six Ribbons":  
R.I.P. Krister Petersson - Krister was the synth legend from Sweidish Italo-Pop band Vision Talk. The band were preparing themselves for a big come back since last year… there was talk of a tour later in the year, plus a new album after a long break. At only 41, Krister has gone to a better place, but he's managed to leave us with this wonderful synthpop track to isten to:
R.I.P. Keith Emerson - another blow to the synthpop world with the loss of Keith Emerson from band ELP (Emerson, Lake and Palmer). News of his tragic suicide hit the world on Saturday morning. He was 71.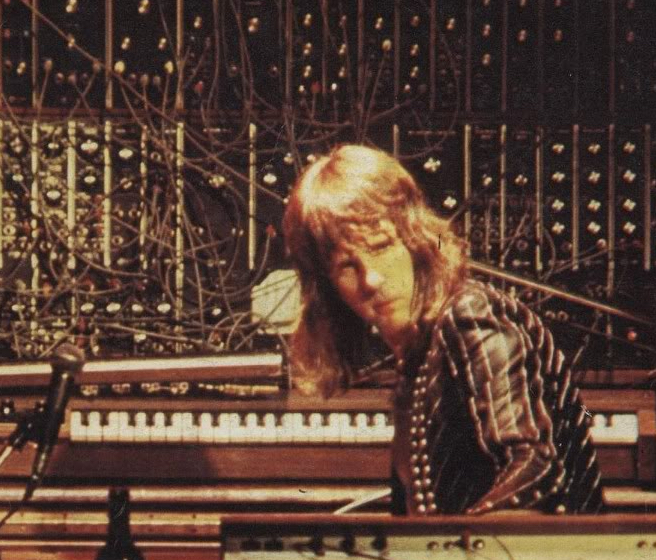 Try to have a good week ahead, despite all the sad news… life goes on for us down here, and life definitely goes on in a much better place for the ones that have left this world :)